Visalia Bug & Pest Control Services
Servicing Visalia and all surrounding areas!
Call us today at (559) 635-8448
Write a Yelp Review
Call us today at (559) 635-8448 for a free estimate!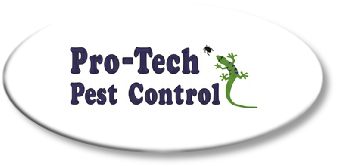 Visalia's Preferred Pest Control Company
If termites, ants or other pests are causing you problems, call us at (559) 635-8448 today or contact us to keep them away forever.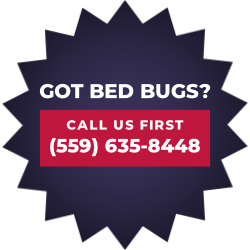 Roach Control & Extermination in Visalia
Theses persistent little scavengers are responsible for the majority of calls we receive on any given day year-round! Controlling and exterminating these creatures can be challenging even for the most "seasoned" professional. Cockroaches will make themselves right at home without warning at your residence or business. They can establish nesting and harborage areas before you even know what hit you. Fortunately, at Pro-Tech Pest Control, we have established time proven methods that "hit back" even harder! We'll get the job done efficiently and effectively!
Turkestan Cockroach (Blatta lateralis)
Introduced into California from returning troops, this cockroach has emerged as the number one nuisance pest in our area over the last few years. Relatively new to the United States, this outdoor dweller has become well established in Visalia, Tulare County and throughout California. It can lay up to 24 eggs a year. This is a staggering number considering our native outdoor roaches only lay 3 – 9 eggs a year. Turkestan cockroaches will not infest indoors, but will find their way inside from time to time, and make your life miserable.
The nesting habits of Turkestan cockroaches differ from our indigenous species as well. One of its favorite nesting areas is in the cracks of cement slabs and sidewalks. It also seems to be quite comfortable underground in and around tree roots. As a result, we've had to change the way we make treatments to your home, paying close attention to these areas.
German Cockroach (Blatta germanica)
This cockroach has been every chef's worst nightmare since forever! Very comfortable in commercial kitchens and in residences alike, this disaster-waiting-to-happen, can take over your home in just matter of weeks.
German cockroaches can survive entirely indoors. They do not ever need to go outside once they've infested your home. They prefer to be close to a water source, so usually they will invade kitchens and bathrooms first. If left unchecked, they will continue to breed and multiply and spread into every room infesting cabinets, appliances (i.e. Stoves, ovens, dishwashers, refrigerators, TV's, DVD players, Computers, Clocks, etc.) and just about any little crack or crevice. We have seen them so bad in homes, that they literally fall on your head as you open and walk through the front door. No need to worry however, even in the worst roach infestations, Pro-Tech Pest Control seems to always be the last one standing when the job is done!

PEST STATS
Color: Blackish Brown
Legs: 4
Shape: Long
Size: 16″ total (6-8″ body plus 6-8″ tail)
Antennae: No
Region: Found throughout U.S.